Precision and industrial technology
Leaders in comprehensive development for industries

Professionals with more than 40 years of experience in the field.
Our commitment to cutting- edge technology has allowed us to become a benchmark group worldwide.
In the areas of precision machining, industrial equipment, or even comprehensive implementations, the fidelity of our clients acts as a guarantee for the quality of our product.

DESCARGA NUESTROS CERTIFICADOS

Automotive
We are specialist on the automotive sector. We are a TIER1 company within the automotive sector.
Aerospace
Our broad knowledge and experience in other industry sectors has allowed us to start manufacturing components for this sector more than 10 years ago.
We have the specific means needed to manufacture aerospace components; we also have the NADCAP certification for three of our manufacturing processes.
Metal packaging
From the start of our industrial journey, we have successfully supplied all kinds of equipment to the metal packaging sector.
Our ability to provide high precision and performance metallic pieces has allowed us to fulfil the highly demanding requirements of this sector.
Engineering and development
We have vast experience in the development and implementation of all kinds of solutions adjusted to the industrial processes.
Our versatility and experience have led us to work for a wide variety of sectors, such as banking, communications, automotive, metal packaging, or aerospace, among others. Implementations and client service in the 5 continents. Global logistics for systems and tailor- maid industrial equipment.
Global logistics for systems and tailor-made industrial equipment.
Implementations and client service in the 5 continents. Global logistics for systems and tailor-made industrial equipment.
USA
RUSIA
EGIPTO
SUDAFRICA
GRECIA
HOLANDA
BELGICA
FRANCIA
ESPAÑA
PORTUGAL
HUNGRIA
ITALIA
RUMANIA
SUIZA
REPUBLICA CHECA
AUSTRIA
REINO UNIDO
DINAMARCA
SUECIA
NORUEGA
POLONIA
ALEMANIA
PERU
MEXICO
ARGENTINA
BRASIL
CHILE
COLOMBIA
MALAYSIA
AUSTRALIA
TAILANDIA
JAPON
COREA DEL SUR
P.R. CHINA
TURQUIA
INDIA
MOROCCO
COSTA DE MARFIL
GHANA
ISLAS SEYCHELLES
LUXEMBURGO
IRLANDA
FINLANDIA
BULGARIA
LITUANIA
UCRANIA
ESLOVENIA
ESLOVAQUIA
LETONIA
COSTA RICA
ECUADOR
REPUBLICA DOMINICANA
TAIWAN
ARABIA SAUDI
EMIRATOS ARABES UNIDOSCOSTA DE MARFIL

We have been leading the precision machining market and using cutting- edge technology for more than 4 decades.

Our group specializes in all kinds of technical solutions for industries.
As professionals in the technological field, we are always striving for excellence when providing products and services.
OUR GROUP
---
In 1978, 23-year-old José Antonio Alonso Comesaña created a small workshop where he mechanized precision parts for local enterprises.
From this humble beginning to our current leadership position, our group continues to evolve and adapt to the market's needs. Thus, the different group companies have gradually emerged as our customers demanded greater specialization in our products and services.
Our continuous search for balanced growth, and the firm's commitment to investment in manufacturing technology, are the key to our success.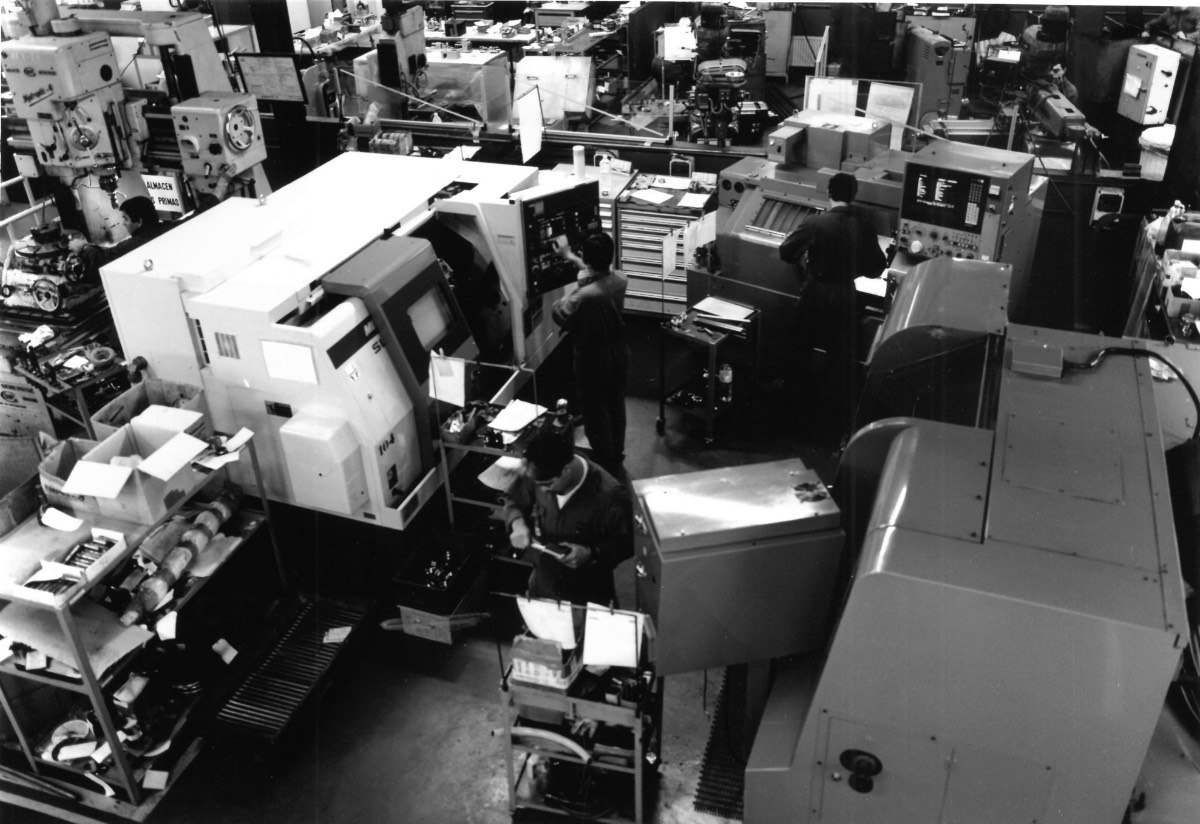 At this stage, and looking at the group as a whole, we can proudly say that not only are we good at what we do, but we also use cutting-edge technologies machinery, software and processes.
This business philosophy will be our guide going forward, we have no limits other than those imposed by the market, and our ultimate goal is to keep our customers satisfied.